I've known Tori for more years than I care to admit, and in all of those years (senior photos // family photos // engagement photos) I've never seen her glow as bright as she did on her wedding day.
From her waterfall braids to her denim shirt and from her flowing white skirt to her broken-in boots, she was as laid back as I've ever seen her. The details weren't as important as vowing to love Jeremiah until her last breath.
Tori and Jeremiah exchanged vows in an intimate ceremony with Colorado's golden sunset pouring over their Rocky Mountain backdrop.
With immediate family and close friends (whew - I barely made the cut) in attendance, all hands were on deck. From the wildflower bouquet picked and designed by the mother of the bride to the wedding arch designed by the pastor, every detail was reflective of the classic, simple love Jeremiah and Tori share.
Following the ceremony, the bride and groom returned to Oklahoma to celebrate their nuptials in the roping pen, of course.
They're going to do great things, these two. Great things.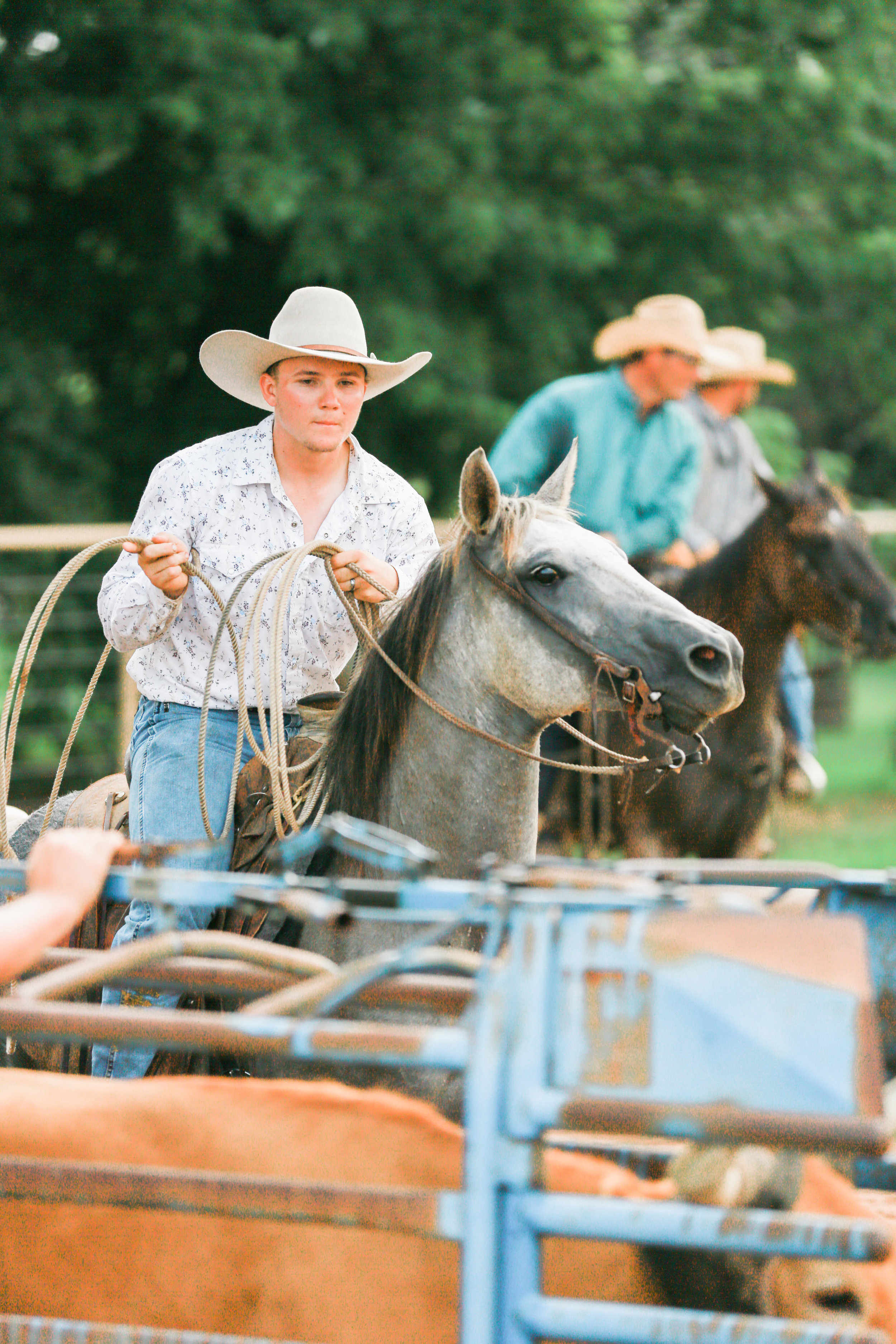 Wedding venue: Colorado mountains
Reception venue: Clay Ranch
Dress: Chambray shirt, unnamed western store; Tulle Skirt, Etsy
Hair + makeup: big sister
Bridal bouquet: roadside wildflowers designed by the mother of the bride